目前分類:研究所功課 (7)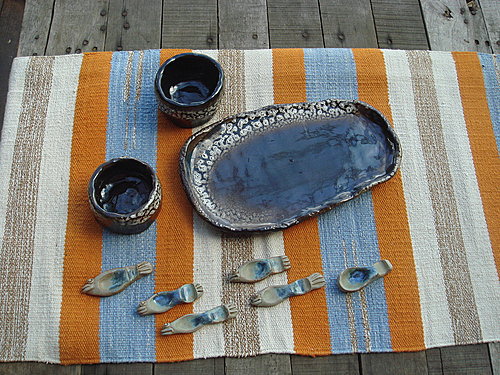 各位猜猜這些陶藝作品是誰做的嗎?
It is me. 水深火熱中的Cherry
每天功課寫到半夜一兩點的Cherry
買了炒菜鍋根本沒空炒的Cherry
每天吃蒸的麵包 水煮麵 泡麵
還得燒水洗澡 或流浪到GYM去桑拿加洗澡 苦中作樂一番
宿舍的喇叭鎖頭斷頭過 門塗過橄欖油 浴缸海水倒灌
我去櫃檯溝通 修理的工人跟我講解整棟大樓管線分布狀況
冷氣不涼 櫃檯也畫線路圖給我看 OH, my God.
不過這些點滴反而成了最佳回憶
感謝所有一同經歷這些歡笑與挑戰的室友和同學
記得喔 明年我們都要來 再苦也要堅持
來這兒之後才知道教授都已六七十歲
但活力充沛 連九十幾歲的人都可以打牌一整天
來到這裡才知道我們的年紀不算什麼? 比起教授 我們像小孩
When I want to find an assistive technology to help students to
learn funny and happy, I search many websites for four hours.
Suddenly I thought that I might look for a sketch software to
attractive students. Then I am lucky for finding a interesting software.
That is Tux Paint.
This is its website. http://www.tuxpaint.org/
"Tux Paint is a free, award-winning drawing program for children
ages 3 to 12 (for example, preschool and K-6). It combines an
easy-to-use interface, fun sound effects, and an encouraging
cartoon mascot who guides children as they use the program.
Kids are presented with a blank canvas and a variety of drawing
tools to help them be creative. (See the full list of features.)"
"Fun sound effects are played when tools are selected and used."
If you want to learn more about it. You can download it and try it.
Students can use it to make cards, playbills and so on. In the process,
they will be happy to draw pictures. It is useful to special students
and normal students.
So if you would like to have more interesting things in your class,
you can use Tux Paint now.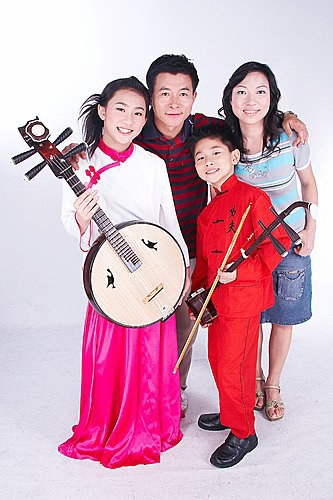 人在壓力很大時只能靠回憶過日子
這是我們家姊姊國小畢業時拍的全家福
整天黏住電腦 距離下周四結束課程 還有六七項功課
還包含重頭戲Symposium
我要介紹潘玉良----揚名法國 比利時日本 英國 德國 希臘 義大利 盧森堡
重點是我得用英文介紹 凡事只要用英文就像隔了一層薄紗
充滿朦朧美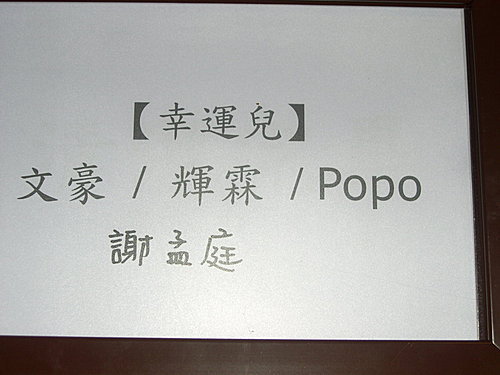 某一年弟弟因緣際會之下演了八天的舞台劇--幸運兒
他有休息室喔 只是他都一直找光良聊天 光良是個很nice的人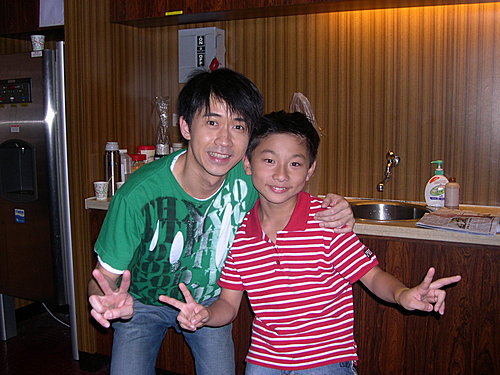 服裝師每天幫弟弟變化造型 這是漫畫中的阿丁頭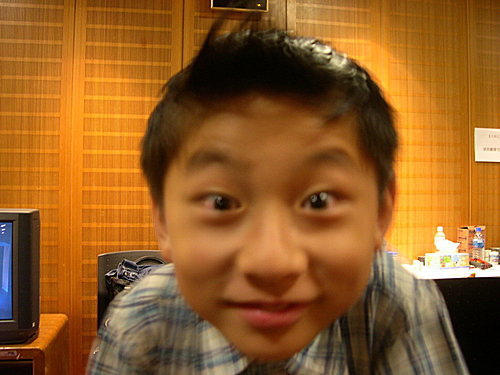 This is my homework about portfolio. (這是我這週的電腦功課)
For teacher using:
1. According to different grades puts all the test papers in different files.
2. Put all photos of different activities in many DVDs.
3. Articles from newspapers,internet,books and magazines all are put in a file for teaching students.
4. All homework can be put in files.They are in computer or in paper files.
5. News about ball games,tests, exhibitions and music concerts can be gathered by a computer.
For student using:
1. They put their musics,movies and photos in MP3,computer,Ipod,Ipad and so on.
2. Every student has a file that has his or her certificates of merit,works of art and literature , school report cards,photos and other records.
3. They can see the material from teacher by using a class blog.
Question:
If I had 1,000,000NTD and had to use it for educational technology what would I do?
Answer:
There are about 1,000 students in my school.There are 36 classes.I consider that each class will own 12 computers.Every group of 3 people has one computer.
When a teacher is teaching some thing ,they may operate a computer .
In that condition ,we must buy 432 computers.It maybe costs 900,000NTD.
I will buy 36 WIIMOTES for 36 classes. Each WIIMOTE needs 2,000NTD.
WIIMOTE is cheaper than Interactive White Board.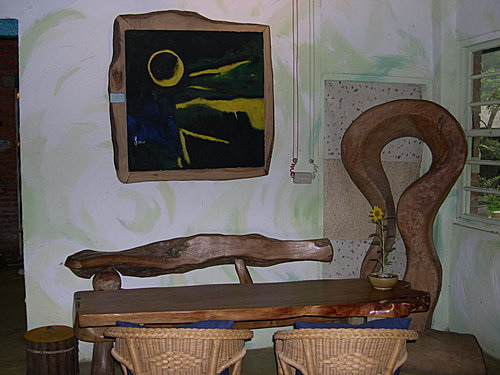 南庄 (秀異美學) 台灣一個很美的地方
這是一個藝術創作者的家 有對外開放喔
我最喜歡隱居山中必須經過蜿蜒山路才找得到的咖啡屋
拜訪這種有特色的咖啡廳
分享創作者的作品及生活
真是人生一大享受
When my school has an athletic meet,I take pictures for my students.If they have relays ,
I use a viedo camera to record them.
In every activities I always take many
photos and images for them.
All these materials I put into a CD burner
to complete a CD ,VCD or DVD. And I give
each student a DVD.
I teach Math with VCD.There has many
flashs about Statistics,Geometry ,
Algebra and so on.
Students use camera to take pictures
with each other.Then they may mail
photos to their classmates.They share
films ,music with mp4.
In the other way they share songs,
movies by cellphones that having
bluetooths.
Last year we had a camping activity .
My student's
Mother went with us.She recorded all
the things by her viedo camera.
After she came back ,she finished
40 DVDs and gave everyone .
So I think that all the people's life
cannot quit multimedia.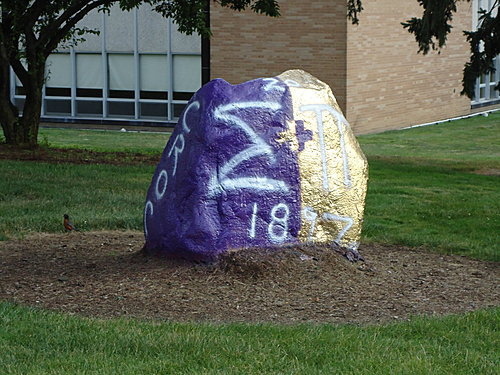 看到了嗎? 畫面中這顆石頭幾乎天天變色
這是個謎 我和Sue經過它總是不經意走過 卻又突然發現它變色
於是我們下了一個決定 每天要觀察它 為它製作專輯
要做專輯的東西太多了 有底特律的雲 石頭 美國女畫家 墨西哥女畫家
中國女畫家............
敬請期待
This is my second computer homework
How do you use Database
I must key in my student's score of all the tests.Then I use Excel to
made a file of my class.
I put the result to school's homepage. Each student has her or his
file about
behavior,score,being absent ,being present…..
When the semester begins,I will make a plan about Math progress.
In my society class each student made a report about one country.
Then they used powerpoint to display their material.
Once I invited a German and his girlfriend to my class to talk about
Working Holiday and Germany.
They used powerpoint to present it. All I have made that they will be
founded in School's Website.
How do your students use Database?
My students always write the blogs ,reports,English vocabulary tests
and so on.
What else would you like to do with DB - think in terms of student
tools/assessment as well as teacher productivity.
They may make a database to managent behavior records of all
students in our school office of the dean of students.
How do you use Spreadsheets?
I use it to make the address ,telephone number,birthday.
How do your students use Spreadsheets?
My students use it to the experimental result .They can use
Spreadsheet in an athletic meet or in a corporation class.
What else would you like to do with SS - think in terms of student tools/assessment as well as teacher productivity.
We may use Spreadsheets to compile statictics about lending and
returning of books.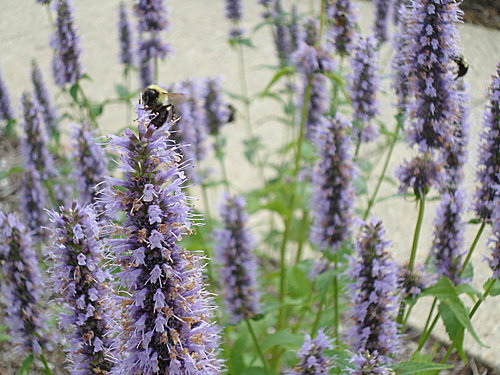 AMY http://shinyuanlee.blogspot.com/
SANDY http://sandychu25.blogspot.com/
CALLI http://callilin910.blogspot.com/
EVA http://evastarchen.blogspot.com/
AMBER http://ambertrei.blogspot.com/
RACHEL
NIKKI http://www.wretch.cc/blog/nikkyyeh
ELSA http://tw.myblog.yahoo.com/jw!QWb2NsqfFRPsC68a_UkpgXig
DORIS http://tw.myblog.yahoo.com/jw!v3d8e86WHwWxD4_yTdK2sTOO9gbi8rIvTsfRQRXp/

VERONICA http://tw.myblog.yahoo.com/luveronicayin
SUE http://tw.myblog.yahoo.com/jw!qrnrpY.eGRYXA8sa55kL1apu
MEI http://meiltu.blogspot.com/

建立這個網址方便寫作業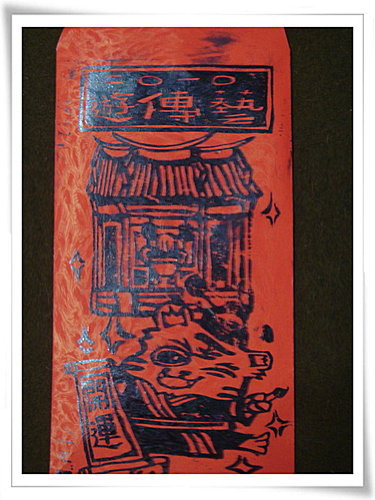 這是今年國中組三月分參加全國國樂比賽

我們順便遊宜蘭傳統藝術中心時 Kevin製作的紅包袋

In my class I told my students to make a topic about all countries

in the world.
First everyone chooses a country.Then they could draw their

national flags. My school has a sports meet in every year.
My students hold their flags to march in a group.
After that I hanged all the national flags to decorate my classroom.
The second step is to introduce every country.
Each student use an overhead projector to present his data.
Sometimes I use the electronic tabula rasa to explain Math concepts
about geometry.When I finished one charpter ,I would give them learning papers.
When they went to a camp,I took pictures for them.Then I used Picasa ot play.
I use Microsoft Word 2007 to plan the review schedule for my students.
I heard technology in used from research and study in school.

I want to learn about GSP,GEOGEBRA.These software are all about Math.

喃喃自語中......
(這篇文章我改了N次 ,N 已趨近於無限大, 每次寫完一次功課 ,
我就像脫一層皮 , 真怕回去近視突然跑出來, 我可是花錢雷射完了)